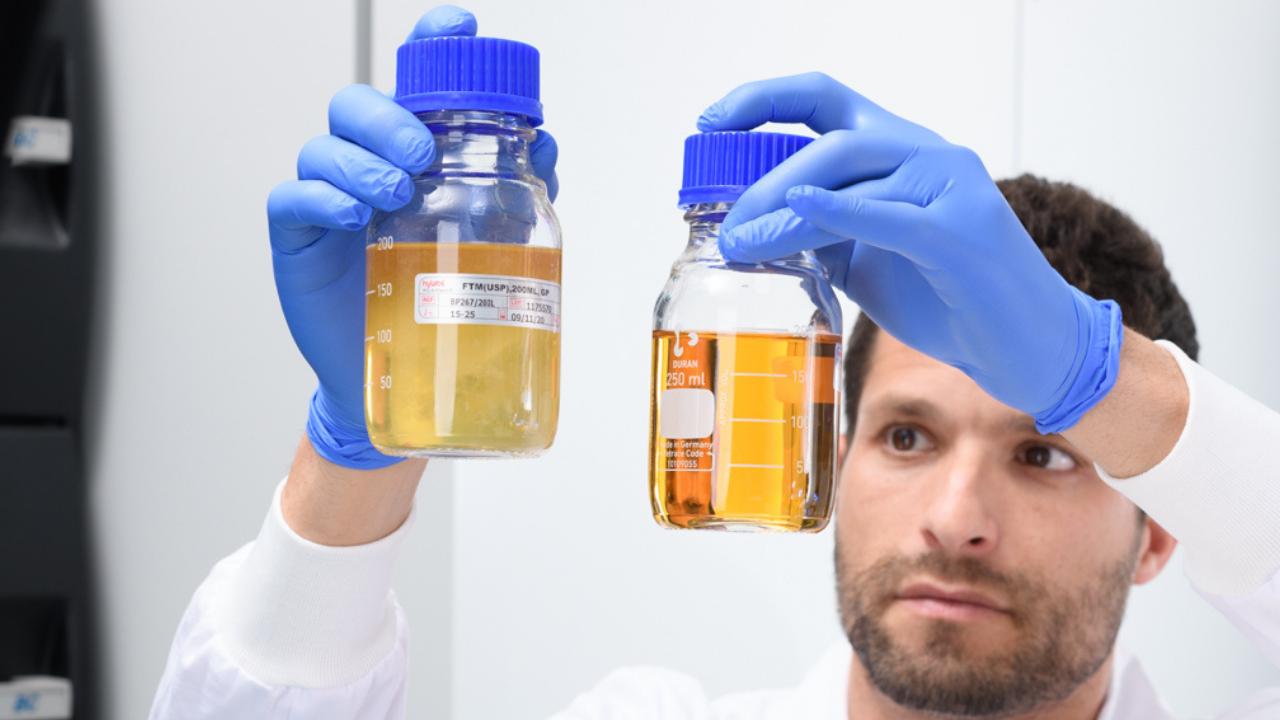 Sterility & LAL
Sterility test: 
We are considered to be the most critical lab in Israel for sterility test product release. That specialty in sterility testing is due to our vast experience in adopting rapid methods for sterility such as BacT/ALERT and HB&L (see below) and by the fact that we test and support the critical companies in Israel from Cell therapy, Biopharma, and medical devices sectors.
Sterility testing is performed in order to establish the presence or absence of viable microorganisms and is carried out in a clean room, under aseptic conditions with highly trained technicians. Sterility test may be carried out using a Membrane Filtration technique or by Direct Inoculation of the culture medium with the product to be examined. Samples are incubated for 14 days in two types of media, which allow the detection of both aerobic and anaerobic microorganisms.
Hy Laboratories provides sterility tests in a Clean Room Class 1000 (ISO 6/Grade B) and under laminar airflow hood Class 100 (ISO 5/GradeA) conditions and serves the healthcare, pharmaceutical, medical device, and cell therapy industries.
We also offer complimentary tests for Sterility: Bacterial Identification, Ecology,  Morphology, Clean Room Validation, Disinfectant Efficacy & BET (bacterial endotoxin test)
More Research Services -View Now
BET (bacterial endotoxin test):
The bacterial endotoxin test, which is also known as LAL (Limulus Amebocyte Lysate), is an assay for the detection and quantification of bacterial endotoxins, a component of the cell walls of gram-negative bacteria, in drugs and biological products. Endotoxins are fever-inducing substances that can be harmful or fatal if administered to humans above certain concentrations.
The endotoxin test is derived from the fact that the horseshoe crab (Limulus Polyphemus) blood cells (amebocytes) react with bacterial endotoxins.
 We provide services in 3 assays of the Bacterial endotoxin test:
· LAL Gel-Clot assay – a qualitative assay, considered as the "Gold Standard" in pharmacopeial monographs. The test involves mixing the sample and the LAL in a test tube and incubating, a positive result is indicated by the formation of a clot at the bottom of the tube. Suitable for all sample types.
· Kinetic Turbidimetric assay – a quantitative photometric assay, utilizing the clot formation as a parameter. The test involves mixing the sample and the LAL and placing the test tube for incubation inside a 96 tube spectrophotometer, which tracks the change in absorbance as the clot is forming compared to a standard curve. Suitable for drug, medical devices, and water testing.
· Kinetic Chromogenic assay – a quantitative colorimetric assay, quite similar to the turbidimetric assay. Tracks the change in color of the sample-LAL mix compared to a standard curve. suitable for medical devices and water testing.
 *Both turbidimetric and chromogenic assays involve the use of a 21 CFR part 11 compliant software.
?Have questions ? need a price quote
Please contact us and we will get back to you shortly.