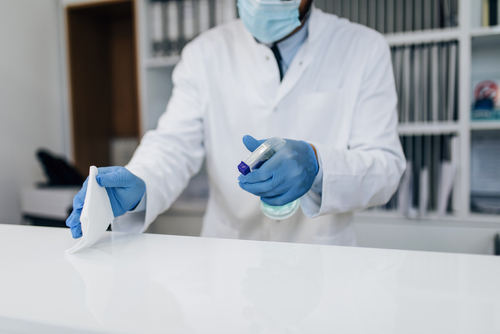 Disinfectant Efficacy
The purpose of this study is to determine the efficacy of the disinfectant reagents used for the sanitization of surfaces in controlled manufacturing facilities and performed according to USP <1072>.
The disinfectants efficacy is evaluated by the determination of survival rate of selected microorganisms spiked on coupons (such as PVC, stainless steel, glass etc.) or test tubes after being exposed to selected disinfectants for a pre-defined contact time.
The study can be performed with ATCC challenge microorganisms and with Sponsor environmental isolates (Wild Strains).
We also offer complimentary tests for disinfectants efficacy: Bacterial Identification
?Have questions ? need a price quote
Please contact us and we will get back to you shortly.